Introduction of our Umicore RISE Strategy 2030
Metal Deposition Solutions

Let's start building a good tomorrow today
The Umicore Group has set the course for the coming years and summarised the intention "to be a true transformation partner for our customers" in the Umicore RISE Strategy 2030. As the MDS business unit, we too have always been interested in looking ahead and helping to shape the future in a sustainable way. Now we want to use our unique position to meet the growing demand for advanced materials and enable an even stronger circular economy, not only for critical metals, and thus fulfil our part of the project.
You too can benefit from the Umicore RISE Strategy 2030, which we would like to present to you here in simple words:
Our goal is to be a true transformation partner for our customers by 2030, supporting them on their journey towards sustainability and the circular economy.
While our foundation remains the same, our pace has radically changed. Sustainability is still at the core of who we are and everything we do. Our activities in our portfolio continue to be mutually reinforcing. And we keep anticipating megatrends and embracing them as our business drivers, as we've always done. Now, we are ready to accelerate our winning formula, building on our reputable track record and expertise as the circular materials technology company.

Our goal: to become the leading company for circular material technology.
With our 2030 strategy, we are embarking on a new phase in Umicore's journey to become the leading circular materials technology company. A company built on profitable and sustainable growth, creating tangible value for all of its stakeholders.

Three megatrends as our business drivers
We are ready and eager to play a key role in the major trends of mobility transformation, the growing need for advanced materials, and the pursuit of a global circular economy.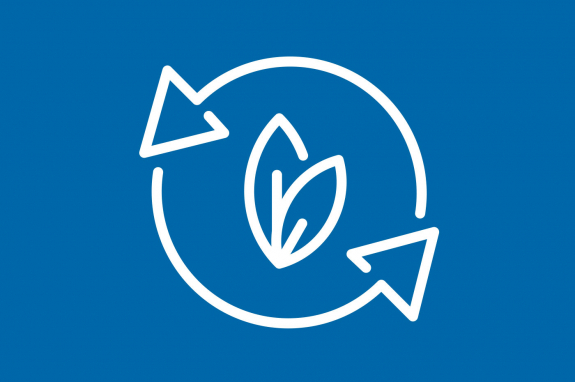 We are enabling circularity for critical metals
Our business model is based on the principles of the circular economy, and so is our 2030 strategy. We work every day to create high-tech, sustainable advanced materials to tackle societal challenges, and turn waste into value at every turn.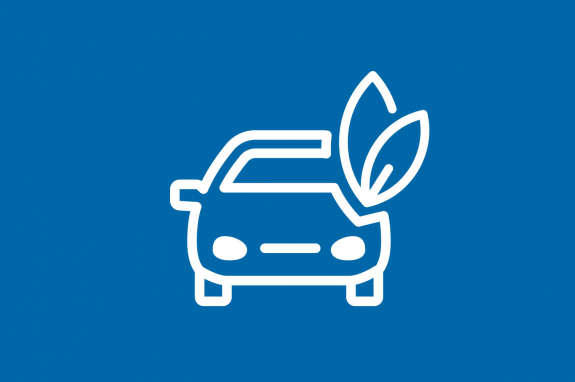 We are accelerating global mobility transformation
We are moving further and faster to accelerate the global transition to carbon-free mobility. Thanks to our expertise in clean mobility materials and recycling technologies, we are able to guide you through your company's transformation journey, from start to finish.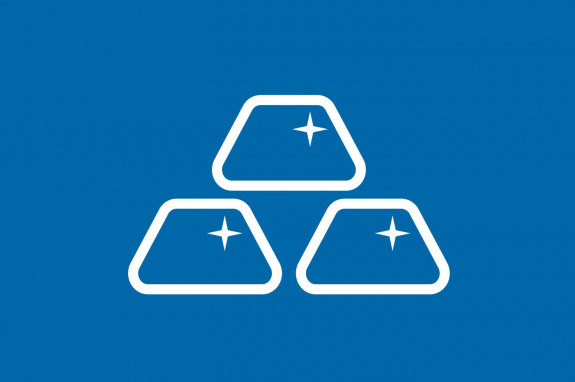 We are catering to the growing need for advanced materials
We have what it takes to develop the next generation of sustainable advanced materials ensuring that they are used again and again. They represent the future but with a foothold firmly in the here and now. Together with our cutting-edge technologies, we support the transition to a green and digital economy. Wherever your sustainable plan aims to take you, know that we are with you every step of the way.

We're more than ever determined to harness speed and meet these megatrends on a global scale.
Our entire strategy rests on four pillars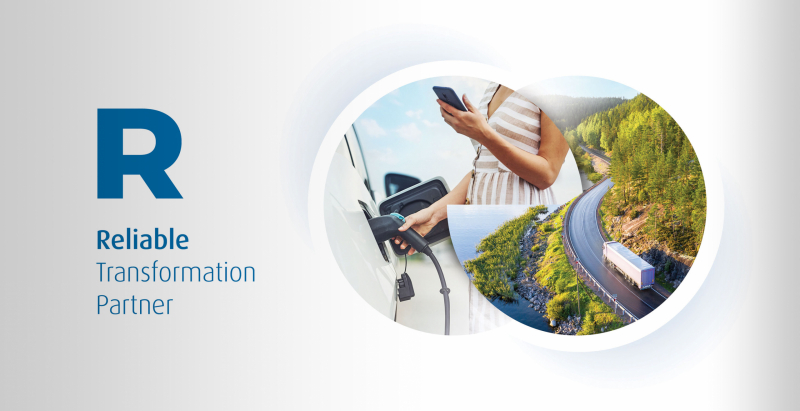 We want to be more than just a technology supplier – we want to combine our expertise to be a Reliable transformation partner. Working together across our business teams, we listen to your needs and provide sustainable custom-made solutions. We want to be your guide on your transformation journey towards a sustainable and circular company.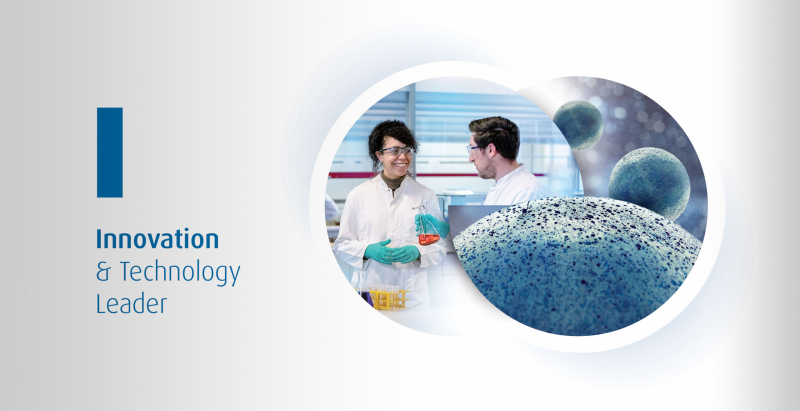 Innovation and technology are at the heart of what we do. Today, Umicore is already an Innovation and technology leader, pioneering in chemistry, material science and metallurgy. Our future success relies on us maintaining our technological advantage and value creation. 
To reach our 2030 ambitions, we are set on developing the next generation of clean mobility and advanced materials – and creating a safety net to protect the world's resources, however scarce or abundant.
Being a Sustainability champion is more than just minimizing the impact of our own operations, it means maximizing our positive impact on society at large and delivering sustainable solutions to our customers. We see it as our mission to be an industry leader in sustainability, hence our ambitious 'Let's Go for Zero' ESG strategy: together, we go for Net zero GHG emissions, Zero harm, and Zero inequality. Reaching those targets lies at the heart of the next chapter of our own journey.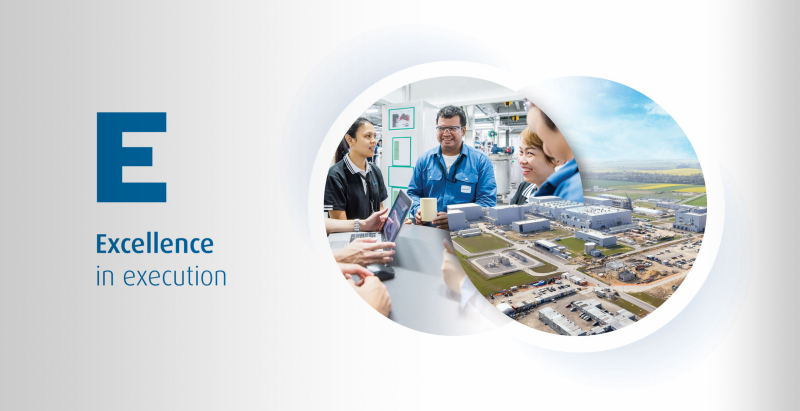 Considering the current pace of our organization and the speed at which the world around us is changing, we will have to excel in everything we do. Excelling in execution will be paramount.
Each and every one of us is giving it their all to continue to optimize our processes and competitive position in order to successfully scale up, strengthen our relationship with you and our partners and meet the financial requirements of our plans. It's a matter of dedication, passion and talent.

Let's RISE together and continue to create materials for a better life.
Do you have more in-depth questions about our strategy, derived target definitions and how we intend to achieve these goals? We have provided you with the recording of our Capital Markets Day 2022 (specially set up website) - the management of the Umicore Group goes into detail here and leaves no question unanswered. 
As a customer, you would like to follow this sustainable path together with us and are interested in our products and services? We look forward to hearing from you via the two contact forms below.


Website content matching this page
Our strategy explained in detail
Our strategy explained in detail
Your contact to the Electroplating Team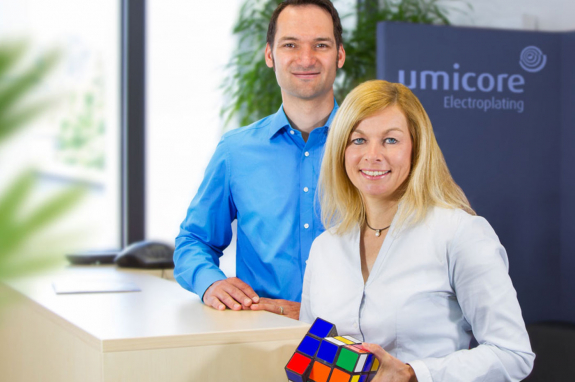 Your contact to the Electroplating Team
Your contact to the Thin Film Products Team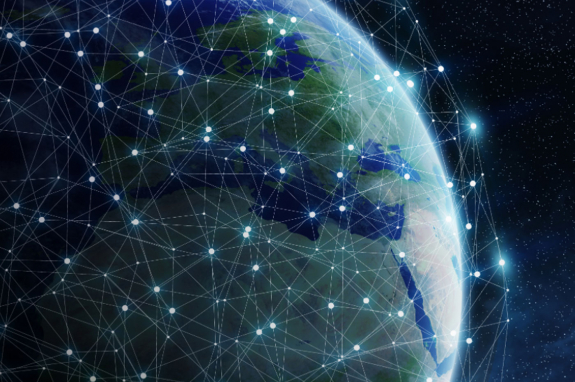 Your contact to the Thin Film Products Team