Standard Sputtering Target Materials
Umicore Thin Film Products is one of the leading producers of coating materials for physical vapor deposition (PVD) with more than 60 years of experience in this field and covers a wide range of highly effective sputtering targets.
Our sputtering targets are used for many Physical Vapor Deposition (PVD) applications in a variety of industries.
A selection of our standard sputtering target materials is listed below with the respective standard purity, other materials are available upon request. Umicore has the knowledge and resources to work with you on special materials needed for your unique deposition needs.

Sputtering targets can be produced for of the most common sputter tool OEMs such as Evatec, Applied Materials, SPTS, Ulvac and many more. 
Standard Target Materials
Standard sputtering target materials with the respective standard purity: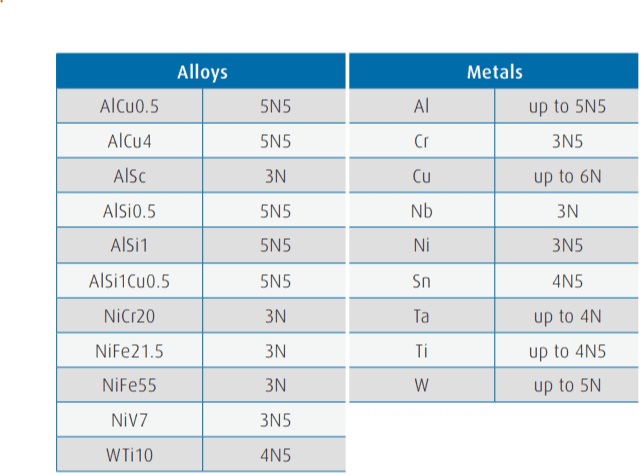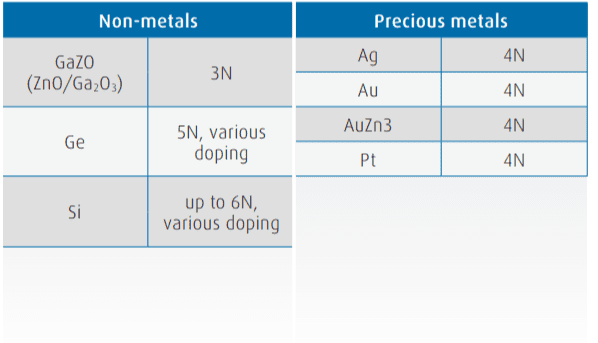 Check out TFP's sputtering target selection here.