Get more information about this product here...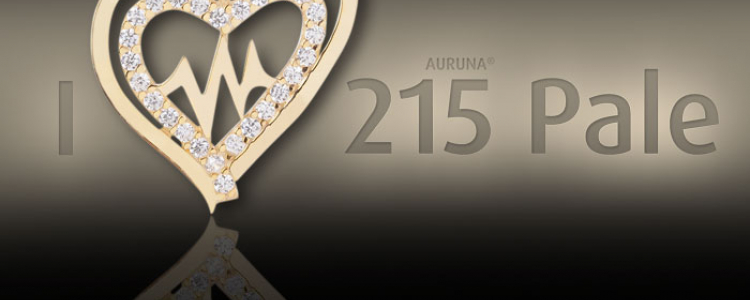 Pale gold coatings are now also possible without allergies
The subtle pale gold tones (14 carat Hamilton), which stand out from the crowd for this very reason, continue to be absolutely trendy. Until now, however, these light gold layers were mostly only possible with the addition of nickel or cobalt - metals that not infrequently trigger allergic reactions for the wearer. Skin irritations in the form of reddened and itchy areas are the result, especially when accessories such as jewelry or watches are worn for a long time. Now you as a manufacturer have the chance to produce allergy-free and thus skin-friendly products. Our new AURUNA® 215 Pale does not contain any metals that are often allergenic.

From the outside, it may seem like a game with the chemical elements and electrical charge carriers when we create electrolytes and electrodes - and in fact, in addition to competence and commitment, playful creativity helps us on the way to the perfect surface.
Right Composition.
Perfect Surface.
With Umicore Electroplating, you have a world-leading manufacturer of electrolytes and electrodes for surface finishing at your side. We are there for you, from development to series production and, of course, beyond that as a competent service partner for electrochemical electroplating.
With us at your side, we give your product the perfect surface.


Precious metal prices
Here you can find the current prices of precious metals processed by us. All prices are Umicore sales prices (processed). Further details, charts and price trends can be found on the Umicore Precious Metal Management page.

Productfinder
On our website you will get an insight into coating processes for various applications, which are successfully used worldwide. Our experts will also be happy to advise you directly on your specific application and work with you to find the right process.

Follow us on your favorite channel
To make sure you don't miss any relevant news about us, we are represented on all relevant social media channels. Feel free to use the opportunity to follow us and get in touch with us.
You can get even more targeted information about us by subscribing to our newsletter, which is conveniently delivered to your digital mailbox at regular intervals.

Website content matching this page