We are one of the world's leading manufacturers of electrolytes and electrodes for the refinement of surfaces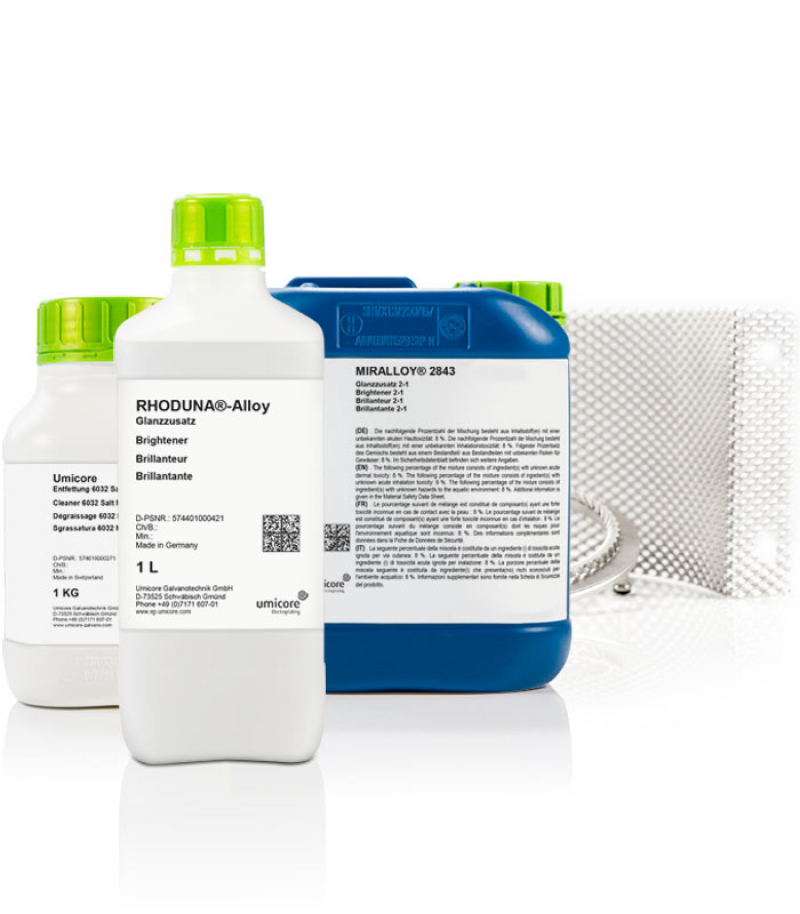 From the outside, it may seem like a game with the chemical elements and electrical charge carriers when we create electrolytes and electrodes - and in fact, in addition to competence and commitment, playful creativity helps us on the way to the perfect surface.
Right Composition.
Perfect Surface.
With Umicore Electroplating, you have a world-leading manufacturer of electrolytes and electrodes for surface finishing at your side. We are there for you, from development to series production and, of course, beyond that as a competent service partner for electrochemical electroplating.
Get an overview of our company and what we can do to help you - with us at your side, we'll give your product the perfect surface.

History
Since its foundation in 1888, now belonging to the Belgian Umicore Group, our headquarters have been in Schwäbisch Gmünd. 200 specialists develop, produce and distribute products around electroplating technology here. In addition, sales and service representatives in about 60 countries are available for our customers.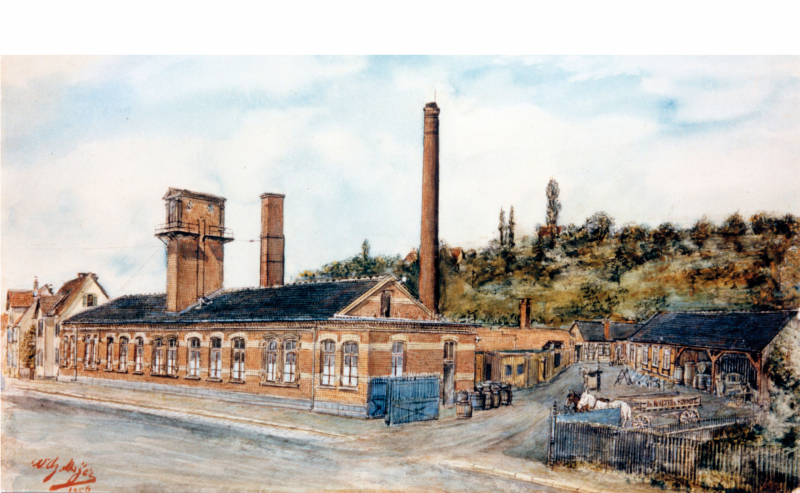 Foundation
1888
the "Gekrätze-, Kupfer-, Gold- und Silberscheideanstalt Dr. Walter & Schmitt oHG" was founded in Schwaebisch Gmuend. The company initially processed production residues containing precious metals from the traditional local goldsmiths and silversmiths.
Patent premiere
1922
the company received a patent for electroplating white gold.
Integration into Degussa AG
1957
the company was incorporated into Degussa AG - a specialty chemicals group that had been independent until 1999.
International role
1970
Degussa concentrated all electroplating activities at the Schwaebisch Gmuend site. Our reputation as a technology leader for electrolytes and electrodes "Made in Germany" became increasingly established worldwide.
Part of Umicore
2003
the Belgian materials technology group Umicore took over the former precious metals operations of Degussa AG. Since that time, we have been drawing on the resources of the Belgian group, which today has well over 10,000 employees. Schwaebisch Gmuend became the headquarters for all activities of Umicore's Electroplating business unit.
Product portfolio extension
2015
we founded a joint venture with a local Chinese partner in Jiangmen to expand our product portfolio in the semiconductor segment. Through the steady expansion of cooperations, we are now represented in 60 countries with our own representatives and subsidiaries with analytical laboratories, service technicians and warehouses.
Expansion to the MDS business unit
2020
we are merging with Umicore's Thin Film Products business unit to form the Metal Deposition Solutions business unit. Under this name, we develop and market both our products for high-quality electroplating and the added products for vacuum (precious metal) deposition processes.

Product portfolio
In our laboratories, we continuously develop new electrolytes and processes for you. A total of 50 specialists work every day to improve our products and find solutions to your challenges. Because reliably addressing and implementing special market and customer requirements is one of our strengths.
Our broad product portfolio includes electrolytes and compounds, as well as selected special processes for surface coating. In addition, we offer precious metal-coated, dimensionally stable electrodes for electroplating processes such as water treatment, chromium plating, wafer coating, etc.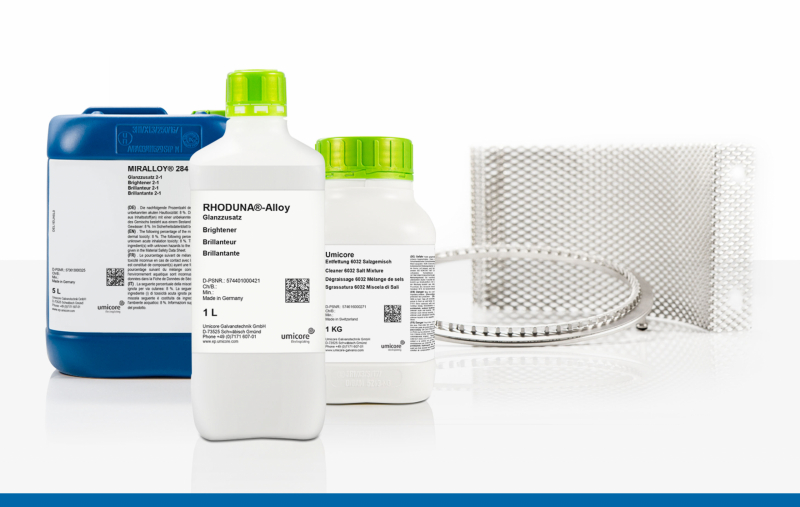 Employees
Together with the quality of the products, our 200 employees at the Schwäbisch Gmünd site and our 60 carefully selected representatives worldwide contribute to the positive image of the company. Identification and passion are the main reasons for this, in addition to the expertise naturally required by our customers.
The average length of service of our specialists of over 17 years is a real competitive advantage. Our customers can rely on a competent contact person in the long term, which is not only reflected in efficient processes. Our customers also attest to a deep relationship of trust between us.




Website content matching this page
Our responsibility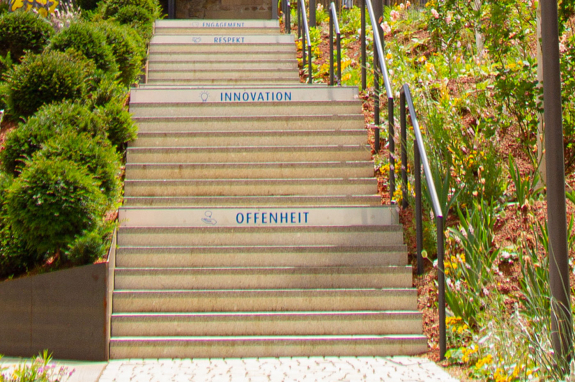 Our responsibility
Our products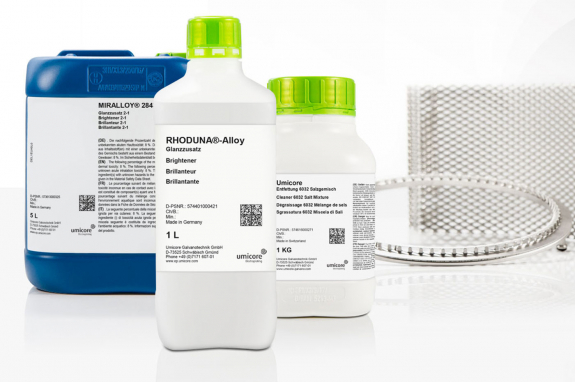 Our products
Your career with us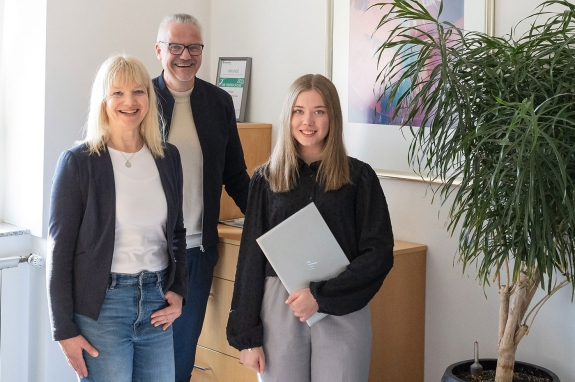 Your career with us