Unique rhodium alternative for the small scale
Metal Deposition Solutions
With our new RHODUNA® PT ONE, we have now developed a product that is unique in our portfolio in many respects. Like its big brother RHODUNA® PT, the ONE variant is an economical alternative for pure rhodium. However, with the difference that RHODUNA® PT ONE is designed for small scale and the metal content is reduced to one gram per liter. This allows extremely economical rhodium plating starting with the first liter of electrolyte - and with almost constant layer properties. Additional benefits include easy handling thanks to a simple work area and the reduction of the necessary components to an absolute minimum - apart from the initial concentrate, only water is required for electrolyte makeup.

Introduction and Handling
Joachim Grimm gives a short introduction to RHODUNA® PT ONE and shows the easy handling with two examples.

Advantages even on a small scale
A RHODUNA® PT ONE layer consists of 20% rhodium and 80% platinum. Nevertheless, the high-quality alloy cannot be distinguished from that of a pure rhodium electrolyte, even with a trained eye. Due to the high social value of platinum, your product simultaneously gains psychological value and its price acceptance increases significantly - conversely, for you as a producer, a coating with RHODUNA® PT ONE is far more attractive in terms of price than one with a pure rhodium electrolyte.
Do you have any questions about our rhodium alternatives or would you like to receive a quote? Walter Straub is looking forward to hearing from you: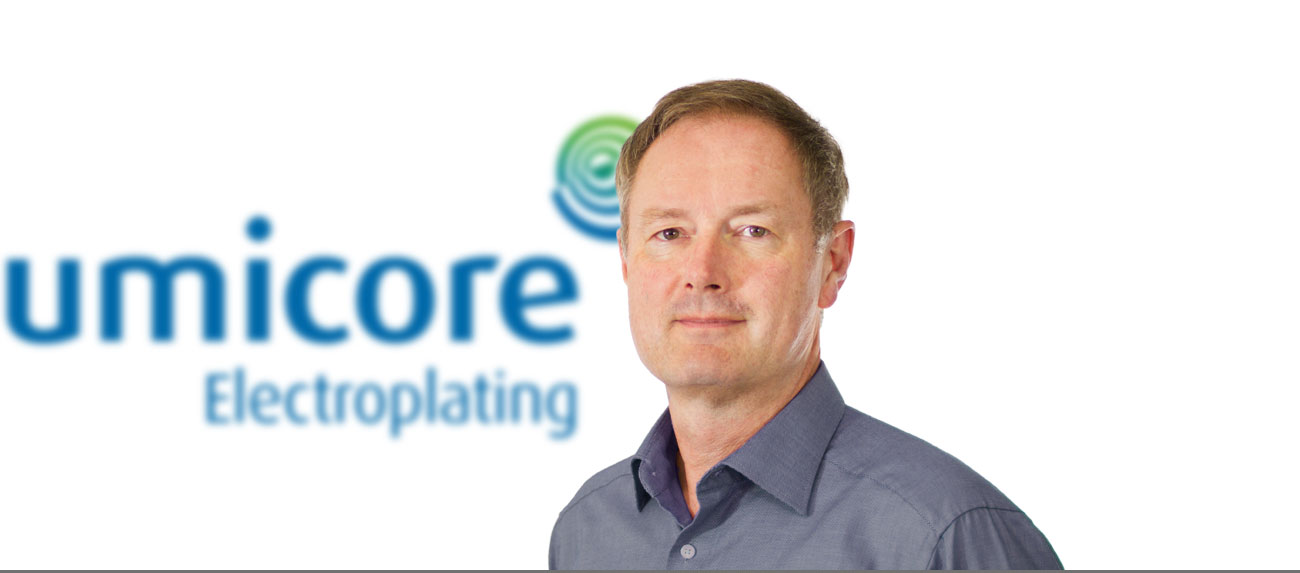 Walter Straub
Manager Sales Europe
E-Mail: walter.straub@eu.umicore.com
Phone: +49 7171 607 229