Better Silver SPA now uses also the advantages of RHODUNA® PT
Metal Deposition Solutions
The flexibility of RHODUNA® PT appeals to jewelry producers
The jewelry manufacturer Better Silver, which counts many well-known jewelry brands among its customers, has had our RHODUNA® PT in its portfolio since the middle of the year. From the Italian company's point of view, this decision has contributed significantly to the continued very good order situation for rhodium-plated silver jewelry.
After only a few months, RHODUNA® PT has become an indispensable part of the product portfolio
Even though the price of rhodium has halved in comparison to the spring, it is still 800% higher than 4 years ago at currently over 400 €/g. Incalculable price increases and fluctuations, which even the customers of the established B2B supplier Better Silver were no longer prepared to accept.
Due to the already existing business relationship (gold, palladium, but also rhodium electrolytes), we were able to offer Better Silver a real alternative to their pure rhodium coatings in these times with RHODUNA® PT. Because of its variably adjustable rhodium content, the electrolyte is a very calculable and thus cost-efficient solution - without having to compromise on important factors such as abrasion resistance.
The coating gives the "final look"
of the accessories
Paolo Bettinardi (CEO of Better Silver)

Better Silver has always relied on the electroplating of its jewelry accessories. For the renowned company, it is the coating that decisively determines the final look and feel of the piece.
Another point for RHODUNA® PT was therefore the possibility to deposit in different brightness tones. The broad spectrum of colour design options opens up new ways for the jewelry designers at the manufactory, which will certainly become part of future jewelry trends in the foreseeable future.
BETTER SILVER SPA
The jewelry manufacturer Better Silver SPA (www.bettersilver.it), which has existed since 1977, is known to very few end consumers. In the jewelry industry itself, however, the owner-managed company has been an important jewelry producer since the 1990s at the latest, and now counts renowned international jewelry manufacturers among its customers. These B2B customers appreciate their design know-how and use it to realise their own ideas, but also help themselves to their own aesthetic creations.

Do you have any questions about our new RHODUNA® PT or would you like to receive an individual offer? Andrea Grau is looking forward to hearing from you: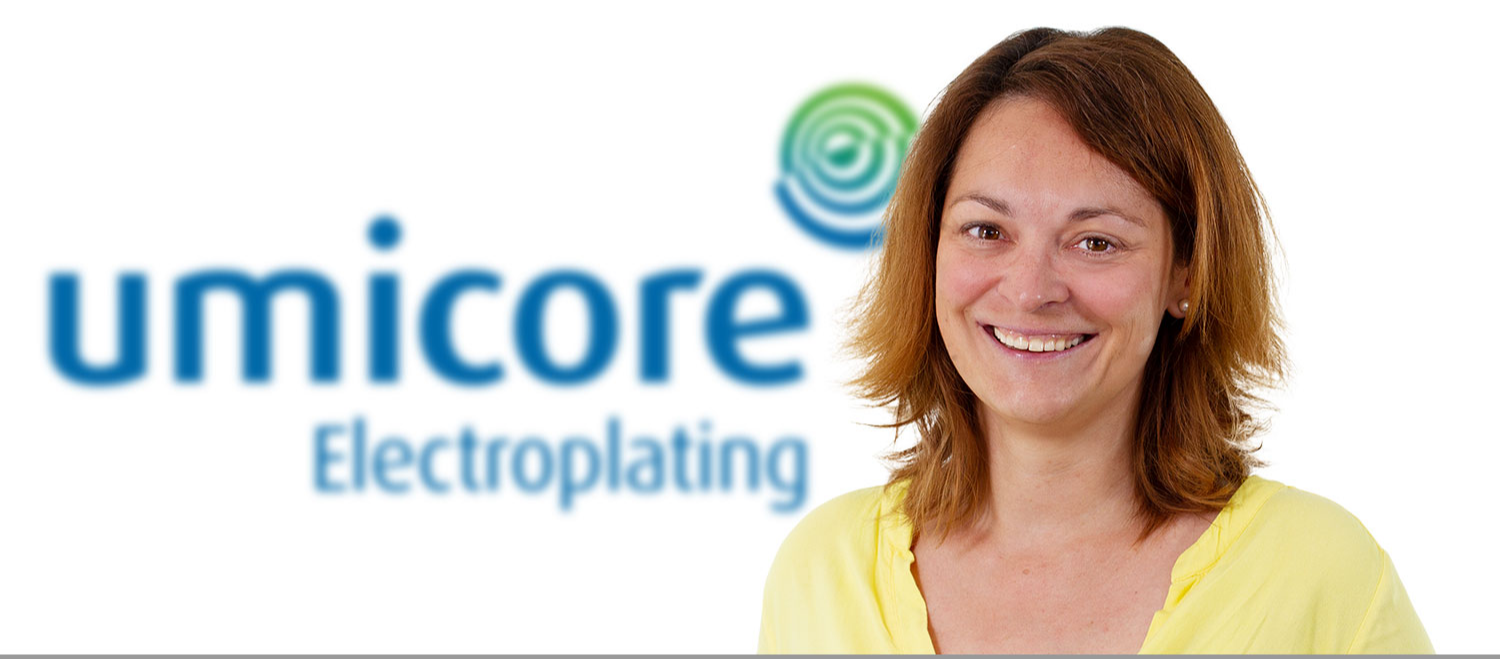 Andrea Grau
Manager Sales Europe
E-mail: andrea.grau@eu.umicore.com
Phone: +49 7171 607 229