Metal Deposition Solutions
Umicore Thin Film Products at SEMICON Taiwan
On September 16th, SEMICON Taiwan 2022 came to a successful end. Over a three day period and with a total of 707 international exhibitors as well as more than 45,000 visitors, the exhibition reached a new record high. As usual, our  team was on site to represent Umicore's high quality thin film products including evaporation materials and sputter targets. During the three-day period, our team heavily used the great opportunity to network and to discuss current challenges the semiconductor industry faces, such as OSAT, Power IC, Automotive, HPC/GPU, Silicon Photonics, SiC/GaN development and many more.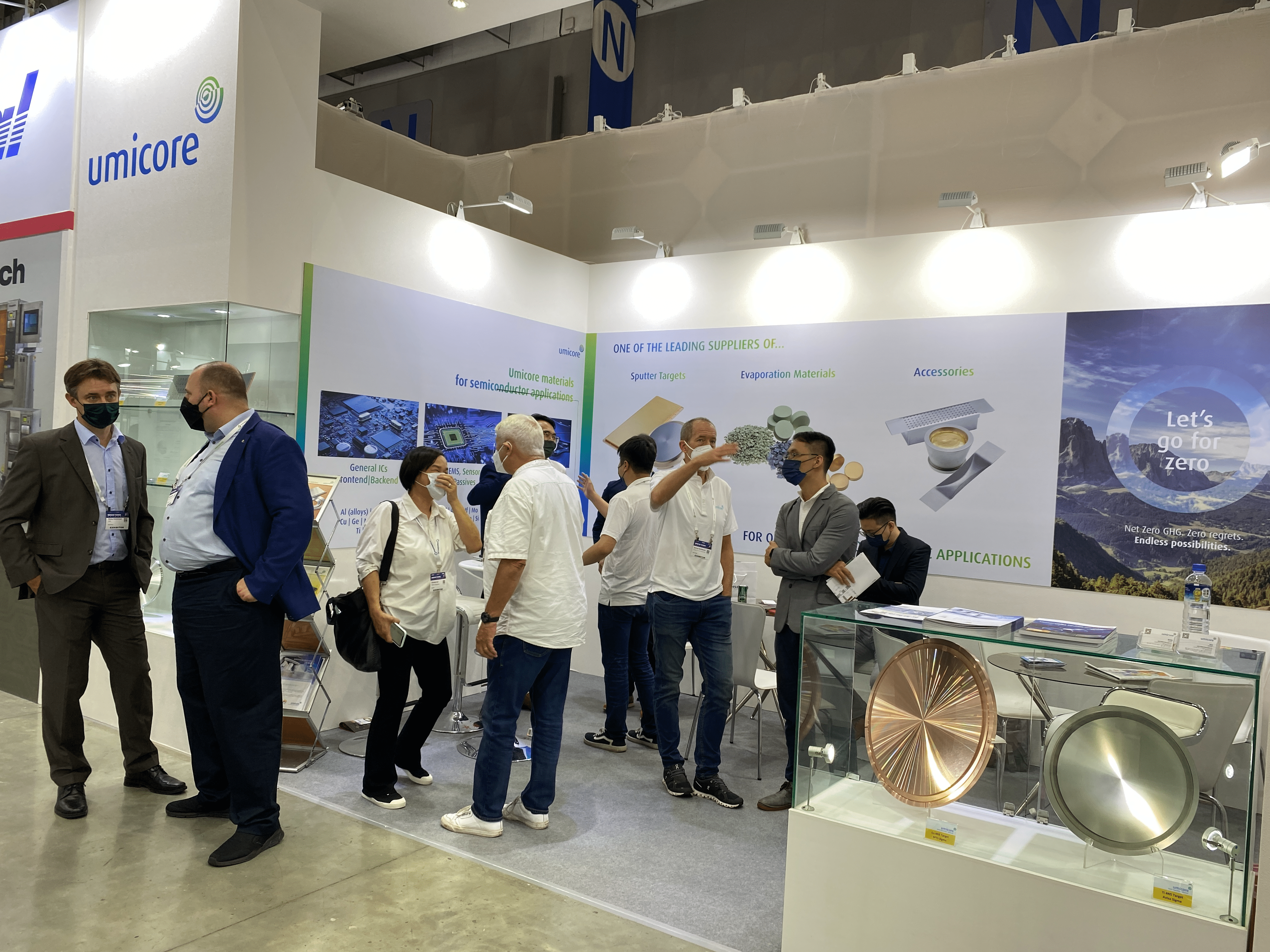 With the long-term market demand rising and the development trend of the semiconductor industry still having considerable growth potential, there is no way for Umicore Thin Film products to not be part of the next SEMICON in Taiwan. 
We are looking forward to seeing you all in 2023!
Not sure who you talked to? Maybe you find your contact here.