Read the new Goldpost issue now
Metal Deposition Solutions

As every year, we have summarized all important topics of the past year in the latest Goldpost issue. Among others, the following product topics are also included:
New standard for plug contacts in high-power applications
Sustainable palladium substitute with significant price advantages
Sustainable hard chrome plating with PLATINODE® HC
Exclusive distribution partnership with San-Ei for Europe
For each topic you will find a link which leads to further detailed information. You will also find the contact details of the responsible staff members.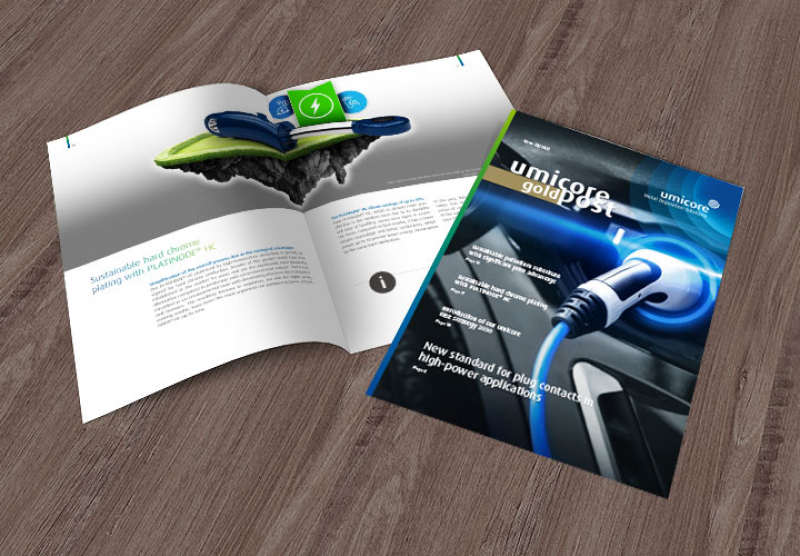 We look ahead to 2023
In Goldpost we also take a look ahead to the year 2023. We are present at various trade fairs and congresses around the world and look forward to meeting you there.
And there is also a lot happening across the Group: Get a little insight into our corporate strategy Umicore RISE 2030.
Browse through the Goldpost issues of the last years
The Goldpost issues of the last years can all be found collected in our download area.

Website content matching this page
All news at a glance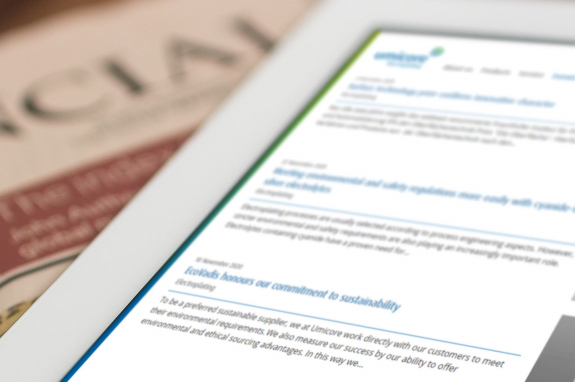 All news at a glance
Our newsletter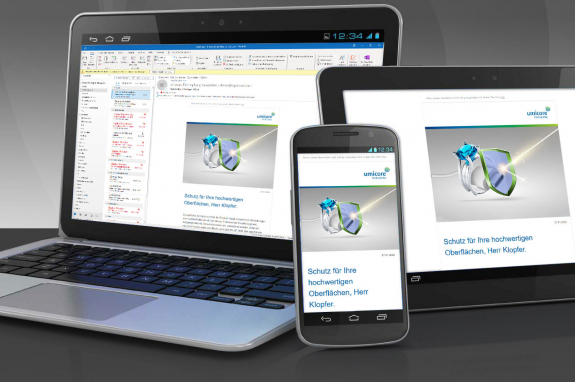 Our newsletter
Your contact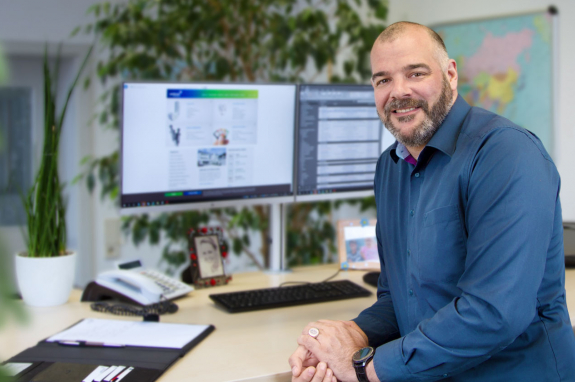 Your contact